New Releases March 2019
Tales of Enchantment and Disenchantment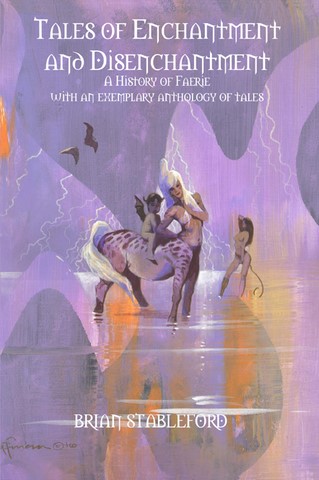 A History of Faerie, with an Exemplary Anthology of Tales by Brian Stableford - cover by Mike Hoffman.
READ AN EXCERPT
- 672 p. - US$ 49.95
The Contes de fées, defined here as tales that contain fées, i.e.: "fays" (as opposed to "fairies," which in British literary history referred to imaginary entities often different from the French fées), were invented by aristocratic women of the 17th century, such as Madame d'Aulnoy, the Comtesse de Murat, Madame Leprince de Beaumont, etc. In making visible the operations of the human heart, they also did so with their torments, fears and resentments: the tightly-laced corset of social convention, the catastrophe of arranged marriages; the tyranny and frequent brutality of those in legal control of their lives and fortunes. This volume also includes 38 exemplary stories sampled from 1696 to 1914, forming the most complete anthology devoted to the History of the Faerie to-date.
The Little Fays in the Air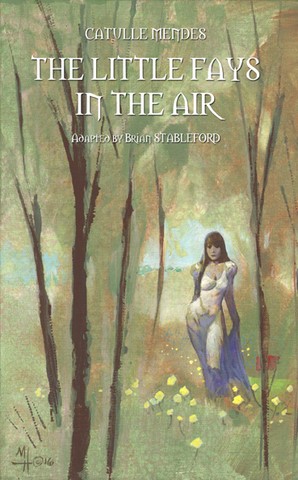 by Catulle Mendes - adapted by Brian Stableford - cover by Mike Hoffman. READ AN EXCERPT - 248 p. - US$ 21.95

Catulle Mendès (1841-1909) wrote more tales featuring fays than any other French writer—nearly twice as many as Madame d'Aulnoy. However, by the 1880s, the genre had been largely misremembered and remained unread for a hundred years. It is, therefore, unsurprising that Mendès elected to draw his own imaginative raw materials from Shakespeare rather from than any original French sources. Even though his tales feature a different species of fays, Mendès' belated contributions to the genre have closer affinities with it than he may have suspected. He is a deliberately subversive writer, not only employing the narrative dynamic of his fantasies to insist that amour is far from perfect, but frequently applauding certain aspects of that imperfection...
Guardian of the Republic/Barbarella (Collector's Edition)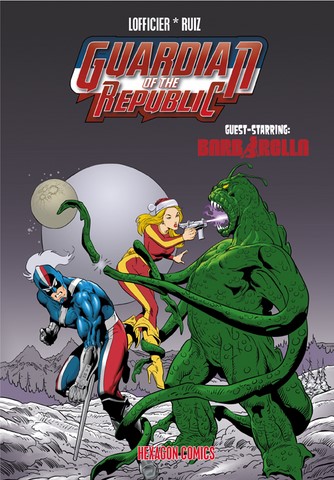 by Jean-Marc Lofficier & José Luis Ruiz Pérez - colors by José Luis Ruiz Pérez - cover by José Luis Ruiz Pérez. - 48 p. - US$ 12.95

THE LATEST HEXAGON COMICS RELEASE!
In the far future, a series of bloody murders take place on a holiday planet built around the theme of Christmas. Barbarella, and a ressurrected Guardian of the Republic, must unmask the murderer...


PROMOTIONAL OFFER
Buy 5 books (or more) and receive a sixth book entirely free (free book of cover price of US$25 or less only) + freight paid (within US only). Write to us with the list of titles you wish to purchase and we'll email you a paypal invoice.
Latest e-books
(Sept. 2018)
Available in EPUB or PDF formats. Please specify when ordering.