New Releases June 2019
The Prince of Fools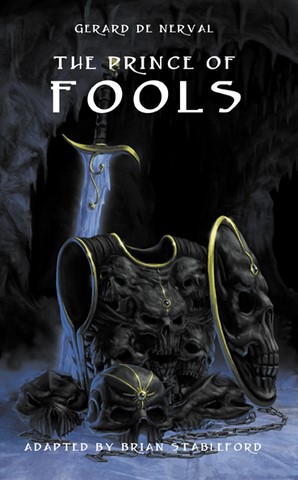 by Gérard de Nerval - adapted by Brian Stableford - cover by Aurélien Hubert.
READ AN EXCERPT
- 240 p. - US$ 20.95
During the Reign of French King Charles VI, a fierce struggle for power develops between the king's brother, Louis d'Orléans, and his cousin, Jean de Bourgogne. When the latter instigates the murder of the former in 1407, the conflict degenerates into a civil war between Burgundians and Armagnacs. In the midst of this blood-drenched background, a mysterious comedian and proto-anarchist nicknamed the "Prince of Fools" schemes to save the innocent, punish the villains, and undermine the aristocratic order invisibly and subtly through the medium of plays. The Prince of Fools was initially published in 1887 prefaced (or possibly extensively rewritten?) by Gérard de Nerval's editor, Louis Ulbach, who claimed to have located the manuscript, which was itself based on an unproduced play by Nerval.
The White Wolf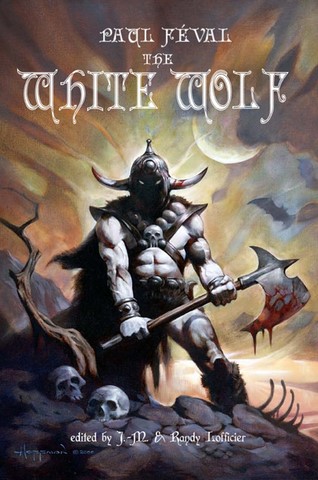 by Paul Féval- adapted by J.-M. & Randy Lofficier - cover by Mike Hoffman. READ AN EXCERPT - 352 p. - US$ 24.95


In 1720, Nicolas Treml de La Tremlay is a pro-independence Breton lord. One day, he decides to go and have a duel with the Regent of France. If he wins, Brittany will be free, but if he loses, he will be sentenced for crime of lèse-majesté. Before he leaves Brittany, he makes an agreement with his cousin, Hervé de Vaunoy so that his grandson, Georges, will inherit his vast estate if he dies. Later, the villainous Hervé tries to drown the boy to steal his inheritance. But a mysterious albino known only as Jean Blanc watches and rescues the infant. In this remarkable historical novel (1843), Paul Féval throws a light on a little known period of French history, while evidencing his fascination for criminal gangs and masterful villains. In The White Wolf, he makes use of the obin Hood myth, but also anticipates the characters of Zorro and The Scarlet Pimpernel in the operson of his eponymous masked avenger.
Galaor, Warrior of Mû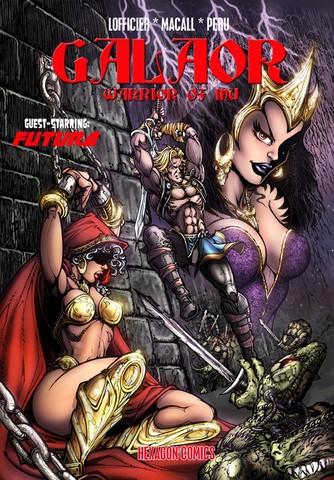 HEXAGON COMICS USA RELEASE by J.-M. Lofficier, Alfredo Macall, Philip Xavier, S & O Peru - cover by Alfredo Macall - 68 p. color - US$19.95

Galaor de Montbars, Musketeer of French King Louis XIII, is forced to flee France because of the schemes of the sinister Cardinal de Richelieu. Later, he is transported far, far into the past to Mû, the legendary fifth planet, the destruction of which produced the Asteroid Belt.

On this world of gold, steeped in legends, rich in treasures and secrets, a cosmic crossroads where the gods of the past and the men of the future have clashed, Galaor fights the undead armies of Lord Kesh, the witches of the Isle of Doom, and other dark forces that threaten the Topaz Throne of Empress Nikkan...
PROMOTIONAL OFFER
Buy 5 books (or more) and receive a sixth book entirely free (free book of cover price of US$25 or less only) + freight paid (within US only). Write to us with the list of titles you wish to purchase and we'll email you a paypal invoice.
Latest e-books
(April 2019)
Available in EPUB or PDF formats. Please specify when ordering.