New Releases June 2018
The Ring of Light
by L. Miral & A. Viger - adapted by Brian Stableford - cover by Phil Cohen. READ AN EXCERPT - 360 p. - US$ 29.95
In March 1913, a nuclear rocket-powered spaceship leaves France to explore the planets of the Solar System. On board are the intrepid Marquis de Valsorres, the eminent Dr. Portier, the beautiful Zabeth and their loyal companion, Thomas. After a long stay on an utopian-like Mars, they reach the prehistoric world of Saturn. But in the meantime the Great War has started on Earth and a rival German expedition threatens their very survival….
Pan's Flute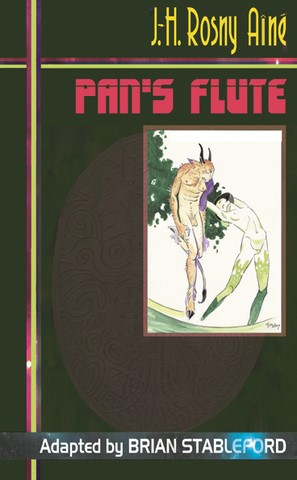 by J.-H. Rosny Aîné - adapted by Brian Stableford - cover by Mike Hoffman & Vincent Laik. READ AN EXCERPT - 296 p. - US$ 23.95
Pan's Flute (1897), Etruscan Amour (1898) and Setne's Women (1903) are three bold and lurid mythological fantasies dealing with erotic obsessions and ancient civilizations. J-H. Rosny Aîné is the second most important figure in modern French science fiction after Jules Verne. Rosny, who was a member of the distinguished Goncourt literary academy, was also the first writer to straddle the line between mainstream literature and science fiction. Until now, Rosny has best been known to the English-speaking public for his prehistoric thriller, Quest for Fire.
The Devil Plague of Naples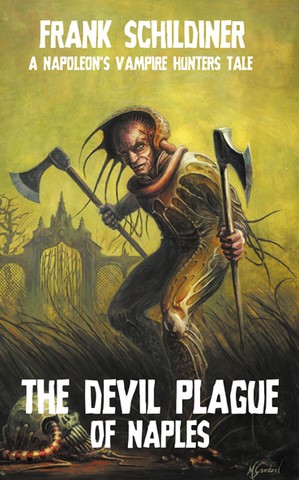 by Frank Schildiner - cover by Mariusz Gandzel. READ AN EXCERPT - 344 p. - US$ 26.95
Naples, 1806. The new kingdom is under attack from forces that even Napoleon's mighty army cannot defeat. An antediluvian evil has risen and seeks to regain her lost power. The undead are remaking the city into a land of plague and ashes. The Emperor dispatches his vampire hunters, the dour swordmaster Jean Pierre Séverin and the Austrian exorcist Franz Karnstein. With the aid of Bartolomeo Dardi and his lovely daughter, Sylvia, they will face the dreaded Neapolitan secret police, undead creatures from the Vampire City of Selene, horrors from beyond, as well as the deadly Michele Bozzo, a.k.a. Fra Diavolo, the future leader of the Black Coats!


Latest e-books
(March 2018)