New Releases (April 2017)
The Man Who Married a Mermaid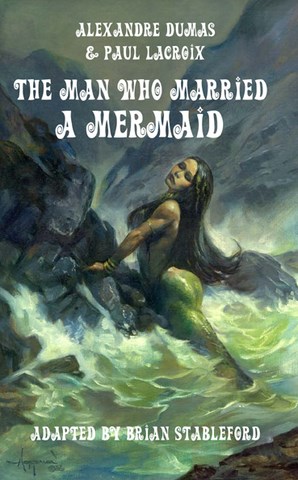 by Alexandre Dumas & Paul Lacroix - adapted by Brian Stableford - cover by Mike Hoffman. READ AN EXCERPT - 252 p. - US$ 21.95
The Man Who Married a Mermaid (1949) tells the picaresque story of a sailor, Père Olifus, who first marries a mermaid, then embarks upon a series of voyages to a semi-mythical Far East where he enjoys various economic opportunities, but remains plagued by the vengeful astral form of the mermaid wife he left behind. Master storyteller Alexandre Dumas teamed up with Paul Lacroix intending to produce a series of magical tales, of which this wry, sarcastic fable of supernaturally-punished infidelity was the first. When the project failed, Lacroix expanded the story into a novella, which remains entertaining as well as intriguing, and deserves to be reckoned one of the flawed classics of its genre.
The Angel Asrael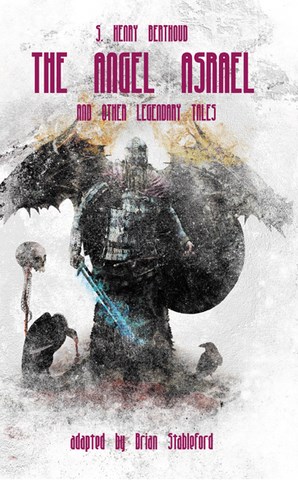 by S. Henry Berthoud - adapted by Brian Stableford - cover by Aurelien Maccarelli. READ AN EXCERPT - 300 p. - US$ 23.95
The Angel Asrael (1832) is the most revealing and the purest of S. Henry Berthoud's fantasies, and a significant early contribution to what became the great Romantic and Symbolist tradition of "literary satanism," in which writers deliberately adopted a stance removed from orthodox Christianity in order to reappraise the character of Satan. As might be expected of a devout writer, Berthoud shows no sympathy for Satan, who remains an archetype of vitriolic nastiness, but in his characterization of the rebel, like John Milton, he cannot help express a certain admiration for his overweening pride and vaulting ambition. Berthoud's God owes his status not to any intrinsic virtue, but merely to his victory in the War in Heaven, which Satan unhesitatingly attributes to chance. This collection also includes sixteen other stories that demonstrate what a truly ground-breaking author S. Henry Berthoud was, and how amply deserving he is of a modern reappraisal of his achievements..
Michael Moorcock's Legends of the Multiverse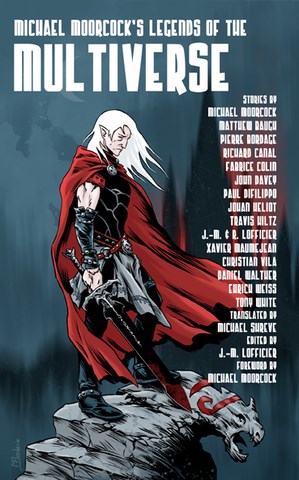 edited by J.-M. & R. Lofficier - cover by Michel Borderie. READ THE FOREWORD - 380 p. - US$ 29.95
Elric of Melinoboné... Duke Dorian Hawkmoon of Köln... Prince Corum Jhaelen Irsei of the Scarlet Robe... The unflappable English Assassin Jerry Cornelius... Time-lost Oswald Bastable... Count Renark von Bek of the Sundered Worlds... Over the years, Michael Moorcock has captivated readers with his unending versions of the Eternal Champion, the timeless warrior who serves the Cosmic Balance in the ongoing battle that rages between Law and Chaos through the many planes and levels of the multiverse. This volume features all of the characters mentioned above and more, collecting two stories written by Michael Moorcock for the Tales of the Shadowmen series, sixteen more stories by some of America, England and France's best-loved sf and fantasy writers , plus a foreword penned by Moorcock for an earlier French companion anthology, translated by Michael Shreve and introduced by Jean-Marc Lofficier.