New Releases January 2019
The Origin of the Fays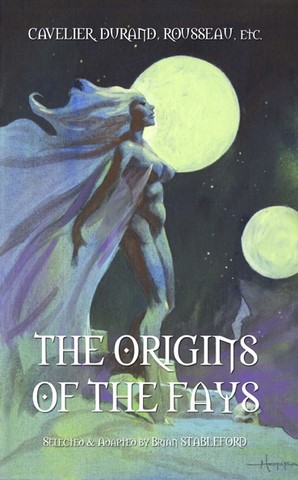 edited and adapted by Brian Stableford - cover by Mike Hoffman. READ AN EXCERPT - 372 p. - US$ 26.95
As the contes de fées suffered a decline in fashionability in the 1750s, they began to rely on hybridization with Oriental and Medieval fantasies. The thirteen stories collected in this volume may be replete with fays, ogres, magic swords and other motifs, but they also revolve around a series of moral dilemmas, provided with fanciful magically-aided resolutions, although reflecting real philosophical debates of the times. Among the philosophers and free thinkers who made a contribution to the genre and are included in this volume are the renowned Jean-Jacques Rousseau, Swedish diplomat Count Carl Gustaf Tessin, Charles Duclos and François-Augustin de Paradis de Moncrif two members of the French Academy, and the exiled defrocked nun Marianne-Agnès Falques, who assisted William Beckford on Vathek.
The Enchanter's Mirror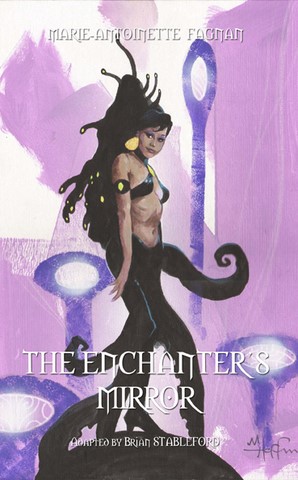 by Marie-Antoinette Fagnan - adapted by Brian Stableford - cover by Mike Hoffman. READ AN EXCERPT - 252 p. - US$ 21.95

In the tales collected here, published in 1750-55, Madame Fagnan demonstrates that the fantastic can be a useful instrument in the advancement of Enlightenment, because rather than in spite of its absurdity. Her sardonic narrative points out the absurdity of the conte de fées, and emphasizes that the age of the fays, if ever there was one, reached its twilight long before history became possible. Madame Fagnan's work as a whole asserts that fays are not, and never could be, up to the task of providing miracles, because the inevitably corrupting effects of their power would always lead them to indifference toward human suffering, if not to the malevolence of causing it. That, rather than any scientific skepticism relating to the workability of magic, is the Enlightenment that hammered the nails into the coffin of the genre, and although the final nail had yet to be added, that coffin was already sealed by 1755.
Hexagon Comics: The First 70 years!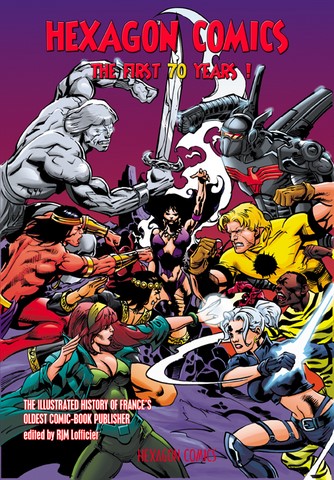 THE ILLUSTRATED HISTORY OF FRANCE'S OLDEST COMIC-BOOK PUBLISHER
edited by Jean-Marc & Randy Lofficier - cover by Roberto Castro. - 300 p. - US$ 22.95

Established in 1950, Hexagon Comics is France's oldest comics publisher, with a universe of characters as diverse and varied as Marvel's or DC's. This profusely illustrated 300-page history, assembled and edited by RJM Lofficier, includes articles by Stan Lee, Will Eisner, Joe Kubert, Roy Thomas and Mike Baron, ten comics stories, four prose stories by America's best pulp authors, illustrations by Paul Pope, Stan Sakai, Steve Rude, Steve Bissette, Jean-Claude Forest and dozens of the world's best comic artists, interviews, biographies, characters' profiles, a text that traces the history of Hexagon, from its first publication in 1950, and more. HEXAGON COMICS: THE FIRST 70 YEARS is "a discovery of unsung European comic books, heretofore unseen by American readers" (Will Eisner), and an "eye-filling collection of some of the best series that Hexagon produced during its long and lustrous history" (Stan Lee), not to be missed by any true comic-book aficionado.
PROMOTIONAL OFFER
Buy 5 books (or more) and receive a sixth book entirely free (free book of cover price of US$25 or less only) + freight paid (within US only). Write to us with the list of titles you wish to purchase and we'll email you a paypal invoice.
Latest e-books
(Sept. 2018)
Available in EPUB or PDF formats. Please specify when ordering.