New Releases (August 2017)
The Marvelous Story of Claire d'Amour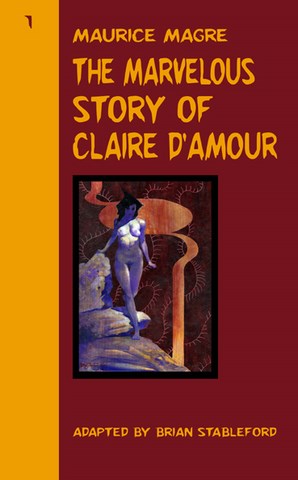 by Maurice Magre - adapted by Brian Stableford - cover by Mike Hoffman. READ AN EXCERPT - 248 p. - US$ 21.95
Maurice Magre (1877-1941) was one of the most far-ranging and extravagant French writers of fantastic fiction in the first half of the 20th century, and perhaps the finest of them, because of the fertility and versatility of his imagination and the manner and purpose for which he deployed it. This volume, the first of a series of twelve dedicated to Magre's works, offers thirteen stories mostly written between 1900 and 1905, that belong to the genre called conte merveilleux, often inadequately translated as "fairy tales," but more accurately rendered as "tales of enchantment," or, in this case, disenchantment. Although these stories might be considered atypical of Magre's work, variants of the symbolic figure of Claire d'Amour continued to recur in his work. The flower of youth was replaced in the fullness of time by other blooms, but that motif remained perennial in numerous variations..
The Call of the Beast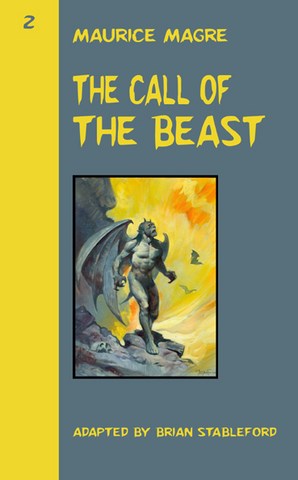 by Maurice Magre - adapted by Brian Stableford - cover by Mike Hoffman. READ AN EXCERPT - 308 p. - US$ 23.95
This volume, the second of a series of twelve dedicated to Magre's works, offers three novellas: Stabbed Doves The Tender Comrades and The Call of the Beast written between 1917 and 1920. Having tried sex and opium as roads to the ideal and found them wanting, Magre found a further potential resource, in the occult underworld of Paris. In all three works the intrusion of the fantastic is limited, confined to opium dreams in the first two and maintained in a strictly ambiguous fashion in the third. Thereafter, the fantastic was liberated in all of his fiction, initially mostly in a malign role, but eventually serving much more various functions, many of them life-enhancing.
Napoleon's Vampire Hunters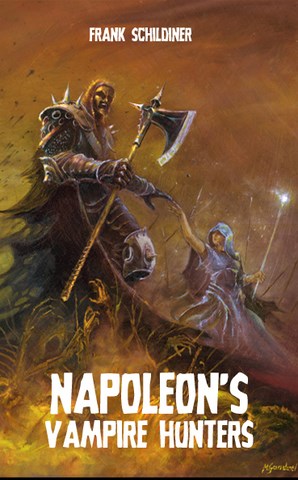 by Frank Schildiner - cover by Mariusz Gandzel. READ AN EXCERPT - 300 p. - US$ 23.95
November 1804: Napoleon Bonaparte is mere weeks away from being crowned Emperor, when a great evil from his past returns to Paris. The leader of France knows he is engaged in a race against time. To fail would cause the whole of Europe to fall into darkness. To defeat this fearsome threat, Napoleon calls upon the one man who defeated it before, his former fencing teacher, swordmaster Jean-Pierre Séverin, now director of the Paris Morgue; for only he, and a strange exorcist named Karnstein, stand a chance against an ancient fiend and his unholy beasts...