New Releases November 2018
The Impossible Enchantment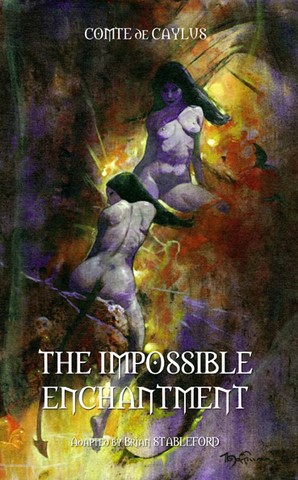 by Comte de Caylus - adapted by Brian Stableford - cover by Mike Hoffman. READ AN EXCERPT - 444 p. - US$ 32.95
The Comte de Caylus was one of the major writers of the "second wave" of fairy tales produced in the 1730s and 1740s, when the publication of unlicensed works became far too abundant for effective suppression by the authorities. His collection of tales set in a land where faerie has determined the people must change sex every year on their birthday also aspires to the status of a conte philosophique. The real strength of his longer stories lies in their many phantasmagorical elements. No other writer of fairy tales gives the impression of dabbling in the genre purely for fun, even if Caylus does take time out to add a literary flourish, make a shrewd observation, or insert a serious argument. Because of that, in spite of its literary flaws, Caylus' work remains very entertaining.


Florine and Boca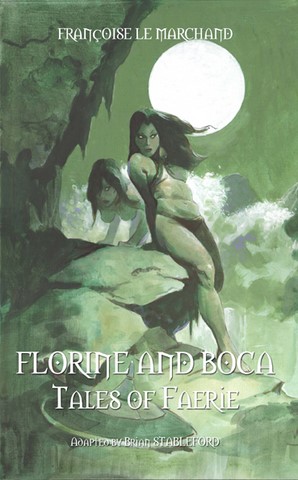 by Françoise Le Marchand - adapted by Brian Stableford - cover by Mike Hoffman. READ AN EXCERPT - 188 p. - US$ 19.95
Françoise le Marchand deserves to be reckoned a significant, if slightly shadowy, figure in the revival of contes de fées in 1730s and 1740s France. It is not obvious why either of the two novellas translated here, Florine (1713) and Boca (1735) had to be published illicitly, but it undoubtedly reflects the fact that the genre was effectively under a royal ban in the aftermath of the scandal that had caused Louis XIV to break up the coterie of female writers who pioneered it. Le Marchand could not have been unaware of the fact that the scandal involved allegations of lesbianism, and the two works presented here contain odd features, which might not be unconnected with that context. While a little eccentric in their construction, both works stand out for their imaginative imagery.
Hexagon Comics: Scarlet Lips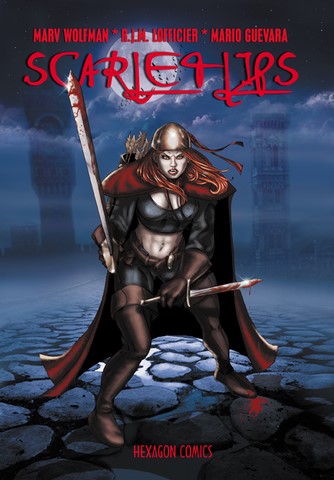 by Marv Wolfman & RJM Lofficier - art by Mario Guevara - cover by Mario Guevara - 48 p.b&w - US$ 9.95
From the darkest streets of Venice in the 16th century to the lonely beaches of Yucatan today... From the Île Saint-Louis in Paris to Hitler's Germany... the vampire Scarlet Lips leads a merciless war against the mysterious organization called "the Dawn," with the fate of the human race in the balance... Spanning the centuries, Scarlet Lips crosses the paths of Dragut, the Black Lys, the Prince of Night and the Partisans... She struggles to defeat a fantastic conspiracy which threatens not only her survival but also that of her race, the legendary Twilight People... Marv Wolfman (Tomb of Dracula), Jean-Marc Lofficier (Dr. Strange) and Mario Guevara (Solomon Kane) have crafted here a saga imbued with blood and wonders, illuminating the entire Hexagon Universe with a crimson glow!.
Latest e-books
(Sept. 2018)
Available in EPUB or PDF formats. Please specify when ordering.