New Releases October 2018
The Tyranny of the Fays Abolished
by Comtesse D.L. - adapted by Brian Stableford - cover by Mike Hoffman. READ AN EXCERPT - 252 p. - US$ 21.95
The story's representation of marriage as a matter of innocent young women falling into the brutal hands of disgusting Ogres who abuse them is only par for the course, but what is unusual is the conclusion, in which the bold Prince, eager to do battle against the monsters is told to put away his sword, this particular rescue being women's work. When the rescue is complete, the prince is permitted to continue adoring the princess, provided that he never lays a finger on her, while she enjoys a perfect bliss with her steadfast female best friend, under the tutelage of the benign fay Clementine. Tales produced at Louis XIV's court were not usually allowed to end like that, but that one sneaked in under the radar. The mysterious Comtesse D.L. disappeared from view, censored out of history, and to this day, has only been replaced in the official records by a ghost. In her own fashion, however, she was a heroine.


The Murdered City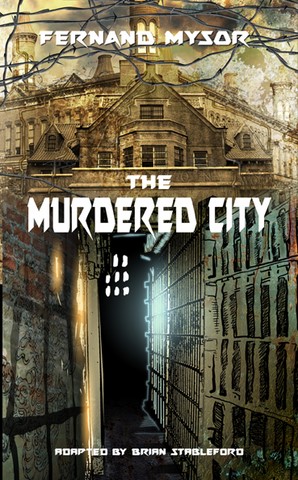 by Fernand Mysor - adapted by Brian Stableford - cover by Phil Cohen. READ AN EXCERPT - 344 p. - US$ 26.95
In The Murdered City (1925), Blasius, an unknown and mocked scholar, manages to create a philosopher's stone which transforms everything it touches into gold. This diabolical man acquires an island, gathers other unfortunate people, builds a fantastic city and reigns over it. The Murdered City has affinities with accounts of island utopias gone wrong and doomed superscientific cities. Science enables the fulfillment of the ancient alchemical dream, but gold here functions as a symbol of modern civilization as an irresistible force of corruption. A second novel included in this volume, By Wireless (1927), shares the speculative elements of the plot, the strange character of its disfigured protagonist, and the bizarrerie of his hopeless and fatal amorous obsession.
Hexagon Comics: The Partisans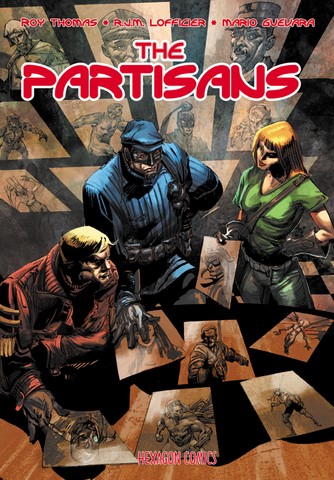 by Roy Thomas & RJM Lofficier - art by Mario Guevara - cover by Mario Guevara - 48 p.b&w - US$ 9.95
JUNE 1944. The day before the Allied landing. A group of super-powered Nazis threatens the success of Operation Overlord: Stahlmann, Vampyr, Scarlet Lips and other, even more terrifying creatures can stop the progress of the Allied troops on the beaches of Normandy. But Churchill and De Gaulle have anticipated the danger! They dispatch a team of fearless heroes led by Captain Rick Ross, a.k.a. Baroud, the Archer Princess Sadko, the French Guardian of the Republic and Marianne, the famous Black Lys, the legendary Metal Man and the young American Ricky Rox... The fate of Europe is now in the hands of THE PARTISANS! A prodigious saga of the last days of World War II published in France to commemorate the 70th anniversary of D-Day and brilliantly staged by Roy Thomas (All-Star Squadron, Invaders), R.J.M. Lofficier (Dr. Strange) and Mario Guevara (Solomon Kane).
Latest e-books
(Sept. 2018)
Available in EPUB or PDF formats. Please specify when ordering.