New Releases (October 2016)
Harry Dickson: Tenebras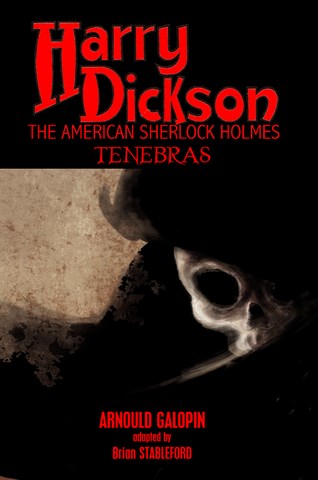 by Arnould Galopin adapted by Brian Stableford - cover byDaniele Serra. READ AN EXCERPT - 648 p. - US$ 45.95
Tenebras -- a phantom-like criminal who defies all the police of Europe. Against him are arrayed the forces of Harry Dickson, the American Sherlock Holmes, and the dynamic Inspector Loustaud of the French Sûreté, but also the Simpson Brothers, two ruthless American billionaires who will do anything in their power, and commit any crime, to seize the $1.5 million inheritance of young Teddy, the son of the beautiful Comtesse Dianah de Villerville. This prodigious criminal saga, penned by Arnould Galopin, the creator of Doctor Omega, was first published in France in 1911—the same year as the better known Fantômas—and is now being presented in English for the first time.

Astral Amour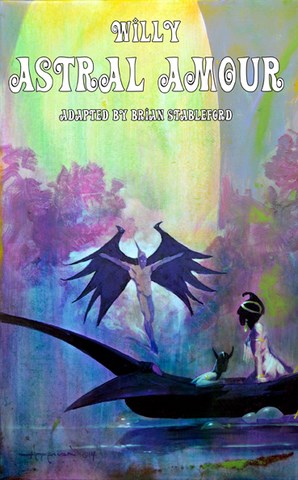 by Willy adapted by Brian Stableford - cover by Mike Hoffman. READ AN EXCERPT - 260 p. - US$ 21.95
As an account of the social and psychological aspects of the occult revival in the 19th century, Astral Amour (1901) does have the advantage of a unique originality. It is more a commentary on occult fantasy than an occult fantasy in its own right, although it is willing to use the fantastic as a casual literary device for the purpose of that examination. Neurocyme, the elemental woman given flesh by the novel's protagonists Enogat de Sothermès and Doctor Callidulus, is described by them as a mixture of illusion and irony—and the same alchemical combination applies to the text, which is simultaneously all illusion and all irony..
The French Fantasy Treasury 3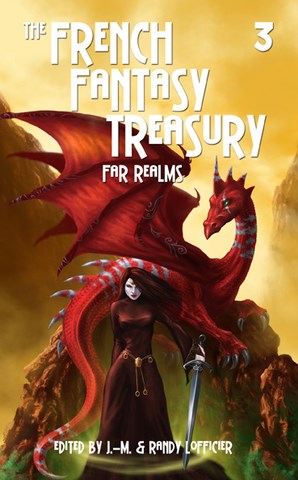 edited by Jean-Marc & Randy Lofficier with additional research by Brian Stableford - cover by Michel Borderie - 432 p. - US$ 32.95
The French Fantasy Treasury serves as an introduction to French fantasy, which has a long and noble history, quite distinct from its British and American counterparts. This third volume looks at how French fantasy spread its wings from the 19th century to modern times, exploring lost continents and civilizations, revisiting the colorful eras of the mythical past and far-away lands, and even spreading into outer space, imagining other worlds and races. In these pages, we visit the last days of the Era of the Beasts when Fauns, Tritons and other mythical creatures shared the Earth; we travel back four thousand years in the past, to see an ancient civilization quest for the favor of the old gods; we meet Argall, a brave barbarian, who becomes both pawn and prize in a fierce conflict between the wicked Sorceress-Queen of Atlantis and the courageous maiden who has dared challenge her. We hear tales of timeless Egypt, mystical Greece, and magical China; we explore the lost world at the center of the Earth, the Red Planet and the mythical Psi Cassiopeia; and we even venture into the far future when Earth is in the thrall of the Green Gods. A must for fantasy lovers everywhere.