New Releases (September 2017)
Priscilla of Alexandria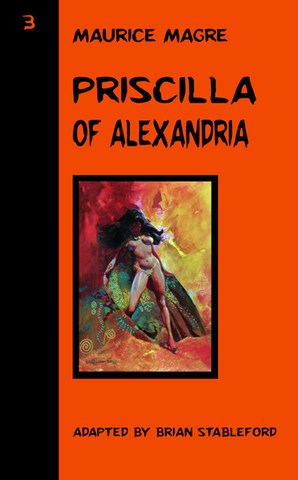 by Maurice Magre - adapted by Brian Stableford - cover by Mike Hoffman. READ AN EXCERPT - 372 p. - US$ 26.95
Maurice Magre (1877-1941) was one of the most far-ranging and extravagant French writers of fantastic fiction in the first half of the 20th century, and perhaps the finest of them, because of the fertility and versatility of his imagination and the manner and purpose for which he deployed it. This volume, the third of a series of twelve dedicated to Magre's works, offers six stories featuring fictitious biographies of sexually voracious women, as well as his classic fantasy novel Priscilla of Alexandria (1925). Priscilla was a contender for the Goncourt Prize, but the jury decided against it because of its shocking imagery, violence and amorality. It is, however, those qualities that make it a masterpiece, and its perversity can now be seen as a virtue as well as a remarkable achievement. It has retained its power to shock today, when melodramatic inflation has raised the stakes in generic horror fiction.
The Angel of Lust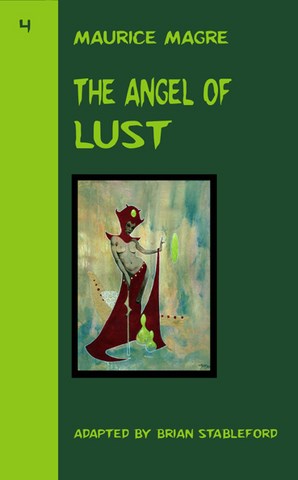 by Maurice Magre - adapted by Brian Stableford - cover by Mike Hoffman. READ AN EXCERPT - 360 p. - US$ 26.95
This volume, the fourth of a series of twelve dedicated to Magre's works, offers the novella, The Love Life of Messalina (1925), in which the eponymous character is possessed by a version of the god Priapus, and becomes an incarnation of lust, and the novel The Angel of Lust (1926), a violent melodrama about a great conflict between rival fraternities dedicated to good and evil. In it, Isabelle, the daughter of a Castilian nobleman once sold as a slave by the raiders of Granada, uses magic to seduce the scholar Almazan away from the studies that he has commenced with Rosenkreutz, despite the threat of assassins dispatched by Tomas de Torquemada to murder the freethinkers of Europe.
Lost !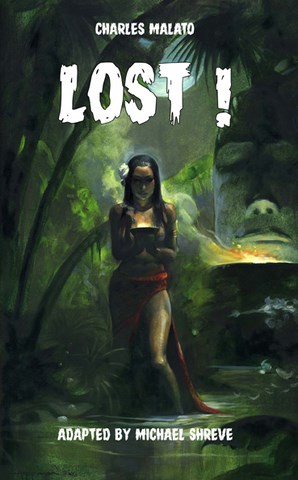 by Charles Malato - adapted by Michael Shreve - cover by Mike Hoffman. READ AN EXCERPT - 324 p. - US$ 23.95
Charles Malato (1857–1938) was a notorious French anarchist and revolutionary once accused of plotting the 1905 assassination attempt against King Alfonso XIII of Spain. Malato was also a distinguished journalist and the author of exotic adventures serials such as Lost! (1915). Forced to hide in the still unexplored regions of Morocco, political prisoner and escapee Antonio Perez is caught in the grips of the most unexpected and most extraordinary predicaments. Lost! is original because of its Moroccan setting and contains the standard devices of lost world novels, each one more extraordinary than the last, piling mystery upon mystery, peril upon peril, such as an usurped throne, an enemy priestess, trial by combat, precious treasures, an ill-fated romance, but with unusual, original twists.