New Releases (December 2016)
Tales of the Shadowmen 13: Sang Froid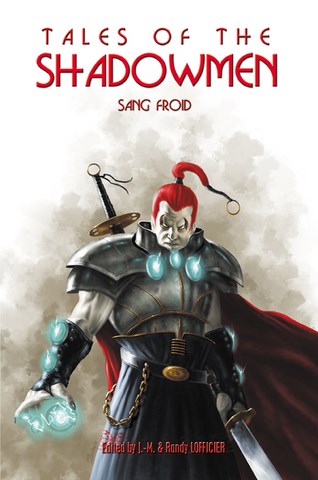 edited by J.-M. & Randy Lofficier - stories by Jason Scott Aiken, Matthew Baugh, Adam Mudman Bezecny, Nicholas Boving, Nathan Cabaniss, Matthew Dennion, Brian Gallagher, Martin Gately, Travis Hiltz, Paul Hugli, Rick Lai, Nigel Malcolm, Christofer Nigro, John Peel, Frank Schildiner, Sam Shook, Michel Stéphan, David L. Vineyard and Jared Welch - cover by Michel Borderie. READ AN EXCERPT - 300 p. - US$ 23.95
Sang Froid, i.e. Cold Blood! The ability to stay calm in difficult or even dangerous situations... as exhibited by French sleuth Joseph Rouletabille aboard the transiberian "Horror Express"... Or martial arts master Caine and Jed Puma confronted by an insane plan to seize the Wild Wild West... Not to forget the great warlock Quentin Moretus Cassave coming face to face with the Dark Gods, Doctor Omega determined to solve a most enigmatic temporal murder, Sâr Dubnotal battling Dracula, and Sir Wilfred Ivanhoe sworn to defeat the evil Bishop of Aquila...
The Apocryphal Napoleon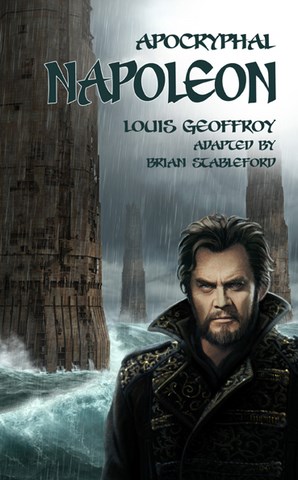 by Louis Geoffroy adapted by Brian Stableford - cover by Dimitri Rastorgoueff. READ AN EXCERPT - 384 p. - US$ 29.95
The Apocryphal Napoléon (1836) by Louis Geoffroy, a French Magistrate, is celebrated as the first extended exercise in "alternate history." In it, Napoleon succeeds in subduing Russia in 1812, invades England in 1814 and goes on to become the enlightened ruler of the world. The book details with great and methodical precision the conquest of the world by the French Emperor, and the technical and scientific achievements made by a united planet under Napoleon's leadership: electric-powered airships, weather control, flying cars, making sea water drinkable, and even the discovery of a new planet christened, Vulcan.
The Perfume of Lust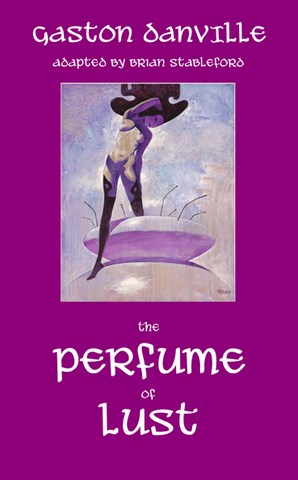 by Gaston Danville adapted by Brian Stableford - cover by Mike Hoffman. READ AN EXCERPT - 236 p. - US$ 20.95
In The Perfume of Lust (1905), a ship is trapped in the waters of Atlantis when a submarine eruption returns the lost continent to the surface, and its crew and passengers are subjected to strange mental influences that stimulate their erotic impulses. Gaston Danville's characters are haunted by memories, unconscious impulses and the poignant emotions provoked by those internal spurs. He based his accounts of delusion and obsession on what he took to be sound theories of positivistic psychology which added an extra dimension of cruelty to his fiction and an extra dose of intensity to his eroticism..
Special Holidays Sale!
33% off cover price + FREE FREIGHT (US only) for any purchase of SIX books or more! Send us your list of titles for an estimate and...