New Releases (January 2017)
Sherlock Holmes, Fantômas, Lupin, Raffles and More: The Spanish Plays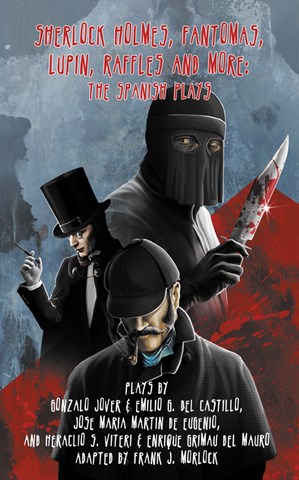 Plays by Gonzalo Jover & Emilio G. del Castillo, Jose Maria Martin de Eugenio, and Heraclio S. Viteri & Enrique Grimau del Mauro - Adapted & introduced by Frank J. Morlock - cover by Genkis. READ AN EXCERPT - 240 p. - US$ 21.95
This collection contains five plays written between 1908 and 1916 by Spanish playwrights, who appropriated both English and French popular characters with a considerable degree of success in order to craft effective pastiches that are also brilliant action drama. Sherlock Holmes vs. Raffles and its sequel The Clutches of Sherlock Holmes pit the Great Detective against the E. W. Hornung's master-thief. The Triumph of Fantômas and The Resurrection of Fantômas star the eponymous Genius of Evil. Finally, Arsène Lupin vs. Sherlock Holmes: The Hollow Needle is a free adaptation of Maurice Leblanc's masterpiece in which the celebrated Gentleman-Burglar fights Sherlock Holmes and Inspector Ganimard for the possession of the secret of the Kings of France.
Phantoms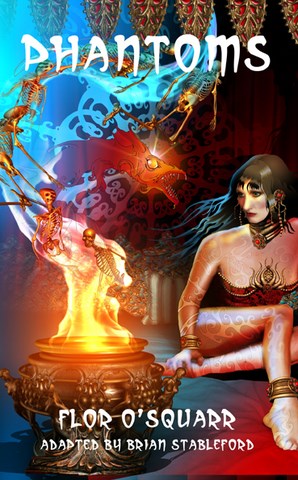 by Charles-Marie Flor O'Squarr adapted by Brian Stableford - cover by Phil Cohen. READ AN EXCERPT - 252 p. - US$ 21.95
"Phantoms" (1885) is a classic study of a haunting, in which the narrator refuses to admit that the apparitions from which he suffers can be anything but hallucinations, but then ties himself in knots trying to explain them in terms of his own psychology, which he claims unconvincingly to be free from guilt. The story is one of the most interesting and elaborate 19th century developments of the theme of an ambiguous haunting, notable for its acidic artistry. Also included in this collection are several darkly ironic contes cruels, remarkable for their relentless quest for originality, often striking in the unusual twists that give an extra turn of the screw to the psychological demolition of their protagonists, and a novella, My Interment (1893), which develops one of the classic motifs of horror fiction, ostensibly in a thoroughly naturalistic fashion.
The Mirror of Dionysius
by Brian Stableford - cover by Mike Hoffman. READ AN EXCERPT - 284 p. - US$ 21.95
Brian M. Stableford's latest novel, The Mirror of Dionysius, explores the mystery of the origins of the immortal Axel Rathenius, who lives on the artists' colony of Mnemosyne, an island off the northern coast of what in our world is called France, in the Everlasting Empire, 2,000 years after the birth of the Divine Caesar... Rathenius is taken away from Mnemosyne to another island of Dionysius to meet the legendary Madame Minerva, also immortal, and to be initiated in the Mysteries of the god Dionysius...