New Releases February 2020
Automata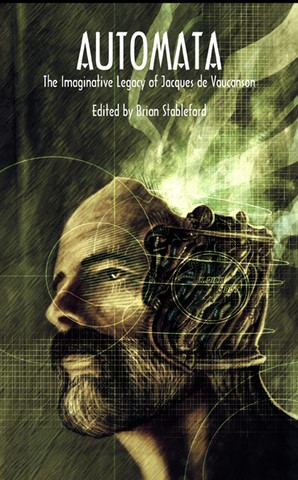 edited and adapted by Brian Stableford - cover by Oliver & Stephane Peru.
READ AN EXCERPT
- 344 p. - US$26.95
We now live in a world where sophisticated machinery has transformed industrial endeavor, and robots equipped with artificial intelligence are achieving a remarkable sophistication. That does not mean, however, that the notions developed and extrapolated in these pioneering works of fiction have become redundant. They are 14 tales told by seers ahead of their time, to whom the modern world gives every right to say "I told you so," and who posed a host of questions that require answers far more urgently now than when they were written.
Vidocq & The Lemonade Girl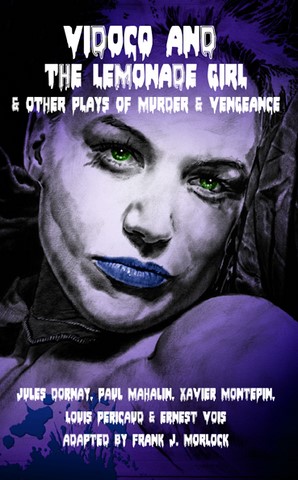 edited and adapted by Frank J. Morlock - cover by Jean-Claude Claeys -READ AN EXCERPT - 244 p. - US$20.95



Frank J. Morlock has assembled here three lurid plays of sordid murders and implacable vengeance: In The Lemonade Girl (1894) a wealthy elderly woman is strangled for her valuables. An innocent man is arrested and later guillotined. Vidicq investigates. Polichinelle (1887) stars a man framed for a double murder by his unfaithful wife and her lover, then sent to rot as a galley slave at the hard labor camp in Brest. The Bread Peddler (1889) is the tale of an unfortunate woman convicted for the murder of her employer, then locked in an asylum, while her young children are raised by others, unaware of her plight...

Hexagon Group #2: Hexagon vs Heptagon
HEXAGON #2: HEXAGON VS HEPTAGON by J.-M. Lofficier, Eduardo Garcia & Juan Roncagliolo - cover by Eduardo Garcia - 96 pages b&w- US$12.95.
The Hexagon Group was born either in 2002, when they made their first retroactive appearance in Strangers #1, or in the 1960s, depending upon how one looks at it. Like The Justice Society of America and The Avengers, the group gathered together a single team of different heroes published by Editions Lug in their own series between 1964 and 1974. There is Aster from the negative dimension of Zhud; Jeff Sullivan, a.k.a. the Man of Brass, descended from a long line of heroes; the powerful Dark Flyer; the beautiful Black Lys from France; Dax, the Mysterious Archer; and White Mask from the African Republic of Zambola, all brought together to fight the evil Melanos, Aster's archenemy.
February Promotion

40% OFF IF YOU BUY THREE OR MORE TALES OF THE SHADOWMEN! E-mail me the title(s) and I'll send you a paypal invoice, or order as usial from the site, and I will refund you the money immediately..
Latest e-books
(January 2020)
Available in
EPUB
or
PDF
formats. Please specify when ordering.