New Releases September 2019
The Tyranny of the Word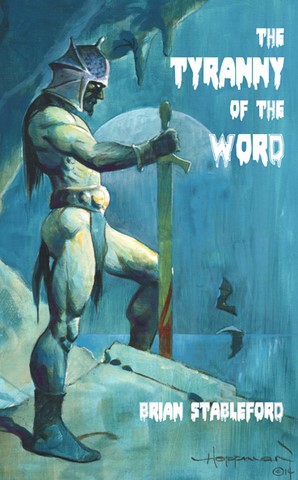 by Brian Stableford - cover by Mike Hoffman.
READ AN EXCERPT
- 240 p. - US$ 20.95
The novel is set in the 1480s, during the war in which the French annexed Bretagne. At the Benedictine Abbey in Paimpol, a scholarly monk named Ollivier, reputed to have practiced necromancy, is buried under the watchful eyes of two Dominican heresy hunters, the burial only attended by his fellow scholar Brother Primael, who believes him to be innocent of any wrongdoing, and believes the same of Gilles de Rais, whose court at Tiffauges both men visited in their youth...
The Spells of Frankenstein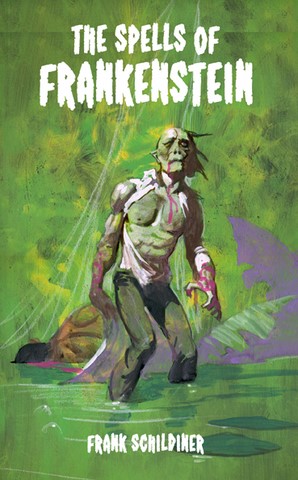 by Frank Schildiner - cover by Mike Hoffman. READ AN EXCERPT - 308 p. - US$ 23.95


1900: Gouroull, Victor Frankenstein's lethal creation, wanders the snowy steppes in the heart of frozen Siberia and receives an offer he cannot refuse. If he opens a path for the ancient, alien beings known as the Outer Gods, their servant will provide him a perfect mate. Gouroull must defeat demons, crazed collectors, inhuman monsters, an undying Roman Emperor, and a strange man named Whateley in his worldwide quest for his mate. Will his new ally, an odd holy man named Grigori Rasputin, fulfill his end of the bargain?
Strangers 3: Of Gods and Men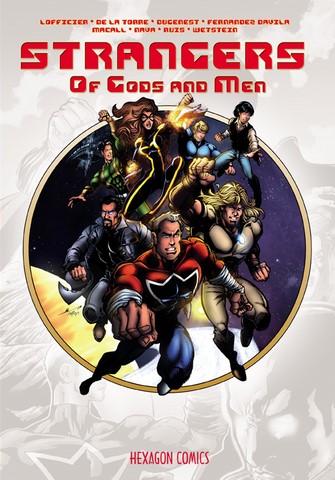 HEXAGON COMICS USA RELEASE by J.-M. Lofficier, Mariano De La Torre, Anthony Dugenest, Sergio Fernandez Davila, Alfredo Macall, Victor Nava, Alfonso Ruis - cover by Alfredo Macall - 160. color - US$39.95

In this third volume of Strangers, which completes the second season of the series, the Strangers at long last confront the supremely powerful galactic entities known as the Towers, who desire to recapture Starlock. Meanwhile, Futura faces up to the deadly Zorr-Ko and the god Coyote, while Jaleb is hunted by the Galactic Federation. Special guest-stars: Ozark, master of the Mystic Arts, Stormshadow, shaman of the Twilight People, and the Hexagon group!

Six full-length stories written by Jean-Marc Lofficier with art by Sergio Fernandez Davila, Mariano De La Torre, Anthony Dugenest, Alfredo Macall, Victor Nava and Alfonso Ruis.
PROMOTIONAL OFFER
Buy 5 books (or more) and receive a sixth book entirely free (free book of cover price of US$25 or less only) + freight paid (within US only). Write to us with the list of titles you wish to purchase and we'll email you a paypal invoice.
Latest e-books
(April 2019)
Available in EPUB or PDF formats. Please specify when ordering.