New Releases January 2021
The Bride of the Sun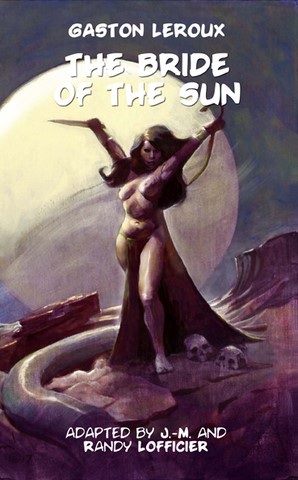 by Gaston Leroux - adapted by Jean-Marc & Randy Lofficier -
read a chapter
- cover by Mike Hoffman- 228 p. - US$20.95.
Young engineer Raymond Ozoux, accompanied by his uncle, arrives in Peru to meet his fiancée, Marie-Thérèse. Meanwhile, descendents of the Incas are preparing a great feast during which a virgin will be sacrificed to the Sun, walled up alive in a secret temple. At the same time, a mysterious Inca bracelet is sent to Marie-Thérèse purporting to be a gift of the Sun to his future bride… The young girl is then kidnapped by the Incas and Raymond, his uncle and Marie-Thérèse's father set out on a trek across Peru to free her while a revolution shakes the country. A suspenseful thriller in the vein of H. Rider Haggard by the creator of Rouletabille and the Phantom of the Opera.

Tales of the Hexagonverse #2: Family Business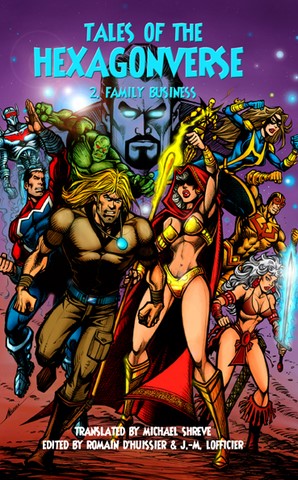 short story collection edited by Romain d'Huissier & J.-M. Lofficier - translated by Michael Shreve; - cover by Alfredo Macall. - 240 p. - US$20.95.
An implacable enemy is stalking the Black Lys... The Sea King faces his deadliest challenge… Jessica Puma and Roxy confront a dark sorcerer in South Central L.A.… How did Jean Vlad become The Other… Wampus strikes in Italy… Sibilla and the rest of the Enchanters invade the world of nightmares… Plus Kidz, the Time Brigade, Aster & Pinky, Joanni Bourask, Zembla and more… Hexagon Comics is one of the oldest French comics universes, with origins going back to the 1950s. Reinvented and modernized in the early 2000s, some of its best and most original characters are featured in this collection that brings together the talents of 12 international authors.

Guardian of the Republic/Kit Kappa/Night Prince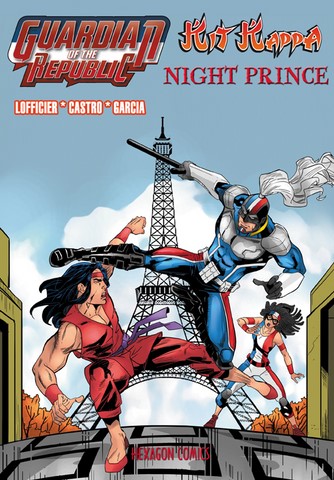 A HEXAGON COMICS STORY - written by Jean-Marc Lofficier - art & cover by Eduardo Garcia & Roberto Castro - 48 p. b&w - US$9.95
On Christmas' Eve, the GUARDIAN OF THE REPUBLIC, his sidekick MARIANNE, and the powerful NIGHT PRINCE must stop s mechanical killer. But behind it looms the sinister shadow of its creator, ASTAROTH, long thought to be dead. The GUARDIAN and MARIANNE, now assisted by KIT KAPPA and AGENT BOURASK of C.L.A.S.H., must uncoverthe villain's real goal, and defeat him before he can inflict more destruction on the City of Lights…
New Year Promotion

40% OFF IF YOU BUY FIVE BOOKS OR MORE -- ANY BOOKS! (EXCEPT EBOOKS OR ARTBOOKS). USPS FREIGHT FREE (but no guarantees). UPS FREIGHT $10. E-mail me the title(s) and I'll send you a paypal invoice, or order as usual from our site, and I will refund you the excess money.
New e-books
(December 2020)
Available in
EPUB
or
PDF
formats. Please specify which when ordering.