New Releases: October 2022
The Handbook of French Science Fiction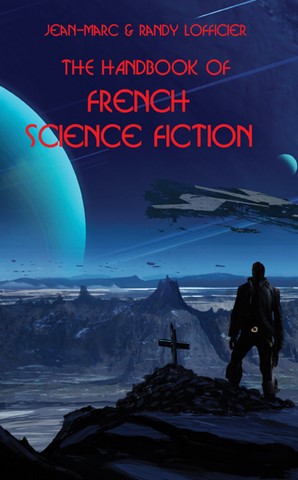 by Jean-Marc & Randy Lofficier. cover by Vincent Laik. 338p. US$24.95.
A panoramic history of French science fiction literature from the 16th century to the end of the 20th century. FOUNDATION: "A truly epic enterprise." Brian Stableford. INTERZONE: "A remarkable and laudable job." Mike Ashley. LOCUS (made the Recommended Reading list): "A fine historical article." Charles N. Brown. "Solidly researched, informative, and clearly written… A pretty comprehensive history of the French fantastic... The most enlightening reference book of the year." Gary K. Wolfe. SCIENCE FICTION STUDIES: "A significant event… The first heroic attempt to provide, in English, a comprehensive overview of the history of Francophone speculative fiction… An important milestone in today's SF criticism." Arthur B. Evans. SF ENCYCLOPEDIA: "Enthralling."
Wampus #3: The End Times
by Jean-Marc Lofficier; art by Luciano Bernasconi; cover by Ladrönn. 170 p. b&w - US$15.95.
Wampus is a shape-shifting monster sent to Earth by an evil cosmic power called The Great Mind to sow havoc and destruction. He can change into any form by merely touching water, and revert to type by coming into contact with fire. His only adversary seems to be a French ex-secret agent named Jean Sten, whom, in typical Invaders tradition, no one believes. In this third and final issue, Wampus travels to the ends of time for his final duel with Jean Sten, which will decide once and for all the fate of the Earth. Guest-stars: Kabur, Gallix, C.L.A.S.H., the Time Brigade and more.
Special Promotion

40% OFF IF YOU BUY FIVE BOOKS OR MORE -- ANY BOOKS! (EXCEPT EBOOKS OR ARTBOOKS). USPS FREIGHT FREE (but no guarantees). UPS FREIGHT $10. E-mail me the title(s) and I'll send you a paypal invoice, or order as usual from our site, and I will refund you the excess money.
New e-books
(July 2022)
Available in
EPUB
or
PDF
formats. Please specify which when ordering.