New Releases October 2019
The Painter of Sprits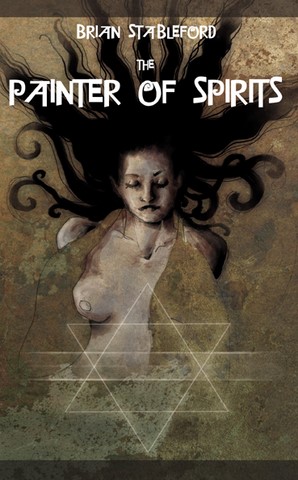 by Brian Stableford - cover by Daniele Serra.
READ AN EXCERPT
- 248 p. - US$ 20.95
Paul Furneret, a young artist working in Paris in 1901, is invited to attend a séance at Camille Flammarion's observatory after having participated in an experiment in "automatic drawing" at another séance a week earlier, in which he drew a picture, while unconscious under hypnosis, of a young woman recognized by one of the participants as his dead daughter...
The Quiet Dead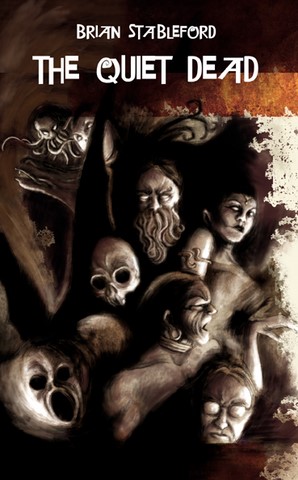 by Brian Stableford - cover by Daniele Serra. READ AN EXCERPT - 268 p. - US$ 21.95


A SEQUEL TO THE PAINTER OF SPIRITS. Paul Furneret returns to Paris after a four-year interval. He again contacts Camille Flammarion, Jane de La Vaudère and Madame Zosima;, who now runs a women's refuge and employs hypnosis to enable women to "remember" their alleged past incarnations. One night, he is intercepted by Baron de Rochemure, who had recognized his daughter in the sketch Paul produced during his first attempt at automatic drawing, and is very enthusiatic for Paul to try again. To that end, Rochemore convenes a séance to which he invites Flammarion, Zosima and Jane, as well as Henri Lemastur, the hypnotist involved in the first séance, his patroness, and Gabriel de Lautrec. The baron, who is dying of cancer, reveals for the first time the harrowing story of how his daughter died and why he has been so anxious to make contact with her...
Kidz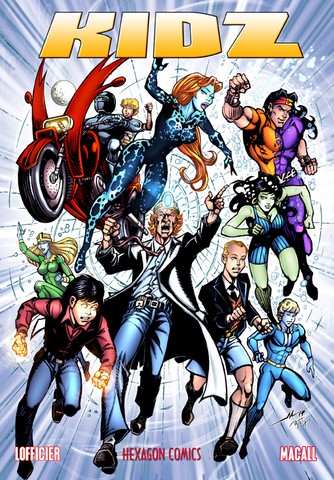 HEXAGON COMICS USA RELEASE by J.-M. Lofficier, & Alfredo Macall - cover by Alfredo Macall - 52 pages b&w - US$10.95.
When a trio of powerful super-villains brings the U.S. to its knees, incapacitating all adult heroes, the only hope left are... THE KIDZ!
Brought together by the eccentric scientist ARCHIE BOLT, a new team assembles, composed of IVAN WOLONSKY, teenage psychic, the sub-aquatic champion MARINO, motorcycle master MOTOMAN, energy construct creator QUBE, super-genius SUPERBILL and, from the depths of cyberspace itself, the amazing FL@MBO! Together, they fight their first battle against the triumvirate thas has forced the surrender of the United States!
PROMOTIONAL OFFER
Buy 5 books (or more) and receive a sixth book entirely free (free book of cover price of US$25 or less only) + freight paid (within US only). Write to us with the list of titles you wish to purchase and we'll email you a paypal invoice.
Latest e-books
(April 2019)
Available in EPUB or PDF formats. Please specify when ordering.