New Releases November 2020
The Return of Captain Vampire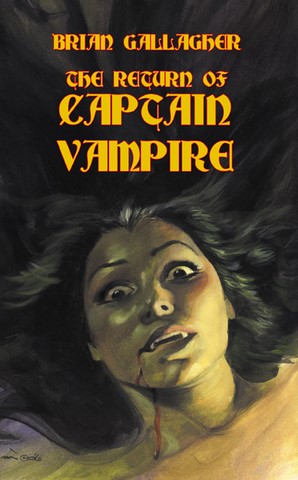 by Brian Gallagher based on the character created by Marie Nizet -
read a chapter
- cover by Mike Hoffman - 276 p. - US$22.95.
Marie Nizet's vampire novel Captain Vampire (1879) has remained unfairly neglected for more than a century. Rediscovered by Romanian historian Radu Florescu, some have speculated that it may have influenced Bram Stoker's Dracula (1897). Both a war novel and a supernatural epic, Captain Vampire has now become a classic of fantasy literature. Brian Gallagher continues the adventures of its protagonist, Russian Captain Boris Liatoukine, who, in his time, terrorized Romania. From 1830 to the near future, Brian narrates the exploits of this intrepid vampire whose path will cross, at various times, those of Dracula, Carmilla, the Vampire City, KGB killers and Western secret services.

The Song of the Skylark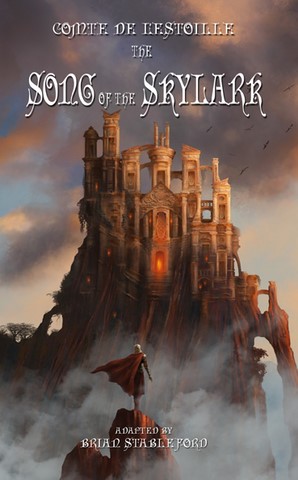 by Comte Duclaux de L'Estoille - adapted by Brian Stableford - read a chapter - cover by Michel Borderie - 324 p. - US$24.95.

This is the second of three volumes of translations of Antoine-Louis Duclaux, Comte de L'Estoille (1835-1894). The Song of the Skylark (1880) is quite uncategorizable, defying classification as a novel, yet its complexity stretching the notion of a book-length "poem in prose". It is unique in the annals of French literature, although it has certain affinities with Edgar Quinet's Merlin the Enchanter (1860), which similarly attempts to fuse a transfiguration of the author's own life-story with a fakeloristic pseudohistory of France. centered on the historical fantasy Vercingétorix in which the author attempts to reconfigure episodes reported in Julius Caesar's Commentarii de Bellio Gallico into a pseudohistory and imaginary prehistory of Gaul, one that inxcludes an idiosyncratic theory of serial reincarnation.
The Partisans #2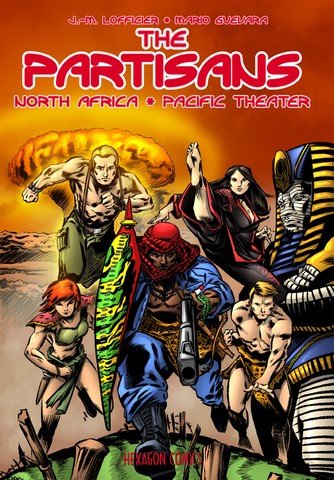 A HEXAGON COMICS STORY - written by Jean-Marc Lofficier - art & cover by Mario Guevara - 64 p. b&w - US$12.95
I1942. North Africa. The Nazis prepare to seize the mysterious city of Heliopolis. In order to stop them, General Leclerc gathers a team of PARTISANS, comprised of Baroud, the Guardian of the Republic of Senegal, the amazon Antales, young Tanka, the legendary Imhotep, and the powerful Wazilla. 1945. Pacific Theater. The Americans' plan to take Okinawa is compromised by the powerful Lord Manduk. Roosevelt asks Dan Diamond of the O.S.S. to assemble another team of PARTISANS: jungle lord Corsak, Tibetan Xiu Kappa, sun-powered Apollo, the mystic Cheyenne warrior Red Feather, and super-fast Ricky Rox.
Winter Promotion

40% OFF IF YOU BUY FIVE BOOKS OR MORE -- ANY BOOKS! (EXCEPT EBOOKS OR ARTBOOKS). USPS FREIGHT FREE (but no guarantees). UPS FREIGHT $10. E-mail me the title(s) and I'll send you a paypal invoice, or order as usual from our site, and I will refund you the excess money.
New e-books
(June 2020)
Available in
EPUB
or
PDF
formats. Please specify which when ordering.