New Releases November 2019
Living with the Dead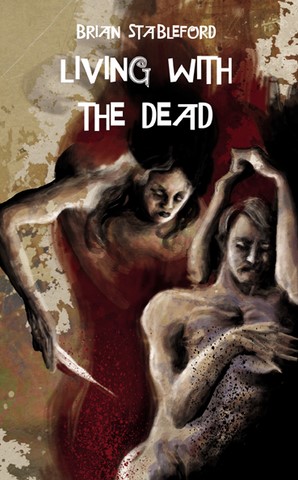 by Brian Stableford - cover by Daniele Serra.
READ AN EXCERPT
- 392 p. - US$ 29.95
The concluding volume of the trilogy, Living with the Dead is set in and around Toulouse, shortly after the death in Paris of Jane de La Vaudère. Madame Louvot is now serving as Paul Furneret's housekeeper. He is living close to an old convent leased by the residents of which apparently have orders not to communicate with him, although they supply gods from their farm and their distillery to him via Madame Louvot. Seven years later, Paul Furneret is visited in his Toulousan cottage by Victor Marvaud and Gaston Lambrunet, who are keen to persuade him to return to Paris. Their visit coincides with a "coup" in the cult launched by Madame Zosima and now operated as quasi-Fouierist feminist "phalanstery." Zosima is deposed, and her "convent" is taken over by a "trinity" led by Lilith, who have their own ideas regarding the supposed revelations of anterior lives. Also visiting are the Megisters, an English couple who owns both the convent and Paul's cottage..
The Bad Dream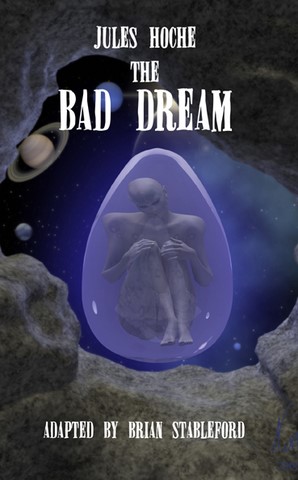 by Jules Hoche - adapted by Brian Stableford - cover by Nathalie Lial. READ AN EXCERPT - 224 p. - US$ 20.95


The speculative motif featured in The Bad Dream—the possibility of suspended animation achieved by means of refrigeration—has a substantial literary history in works of fantasy. Jules Hoche's depiction of a technology of suspended animation is however, much closer in spirit and speculative technological depiction to modern development in "cryonics" than anything that has gone before, and it deserves to be reckoned a significant precursor of the many modern works featuring that theme. Jules Hoche is undoubtedly one of the more interesting writers who dabbled in speculative fiction in the first quarter of the 20th century. He was a genuinely original thinker, both in his inventions and his attitudes, and never failed to produce food for thought, although one cannot help but regret that he was gradually strangled by the relentless dullness of the popular demand.
Dragut & Scarlet Lips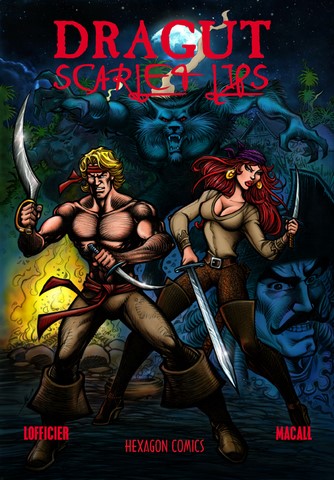 HEXAGON COMICS USA RELEASE by J.-M. Lofficier, & Alfredo Macall - cover by Alfredo Macall - 68 pages color - US$19.95.
n the year of our Lord 1542, Captain Dragut returns from a perilous mission to the Sargasso Sea, when his ship is attacked by the bloodthirsty privateer known as Captain Hook. Taken prisoner to the island of the Croatoan, a tribe of shapeshifting beast-men, Dragut is saved by the intervention of a beautiful female vampire nicknamed Scarlet Lips... The adventures of Captain Dragut ar inspired by the life of a real historical privateer born in 1485, who died at the siege of Valetta in 1565. Following in the footsteps of Conan the Freebooter and Captain Blood, writer Jean-Marc Lofficier and Mexican artist Alfredo Macall have combined forces to tell a seafaring saga of creatures and corsairs, magic and monsters, in the 16th century.
PROMOTIONAL OFFER
Buy 5 books (or more) and receive a sixth book entirely free (free book of cover price of US$25 or less only) + freight paid (within US only). Write to us with the list of titles you wish to purchase and we'll email you a paypal invoice.
Latest e-books
(April 2019)
Available in EPUB or PDF formats. Please specify when ordering.