Marilyn in Manhattan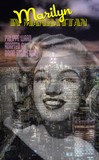 MARILYN IN MANHATTAN
by Philippe Ward
adapted by Brian Stableford
Marilyn had the same voice as in the films, warm and sensual. In addition, her perfume seemed to act on her like a charm. It confused her mind and gave her the false impression of being secure.


US$20.95/GBP 12.99
5x8 tpb, 268 pages
ISBN-13: 978-1-61227-767-7

Kristin Arroyo is a former Marine who served in Iraq. In the personal effects of her late grandfather – a once famous photographer – she discovers several unpublished photos of Marilyn Monroe.

With the help of a friend, she decides to put on an exhibition to honor her grandfather; unfortunately, nothing goes as planned, as a mysterious organization suddenly starts pursuing her, trying to kill her.

Kristin comes to realize that her fate is mysteriously tied to the photographs of Marilyn and, if she is to save her life, she must reconstruct the last days of the Hollywood star and solve the mystery surrounding her death – but did Marilyn really die on August 5, 1962?

Philippe Ward, a native of Bordeaux, France, is the author of two horror novels, Artahe and The Song of Montségur (written with Sylvie miller), rooted in the folklore of Southern France, both published by Black Coat Press. Marilyn in Manhattan is his seventeenth novel.