The Enchanter's Mirror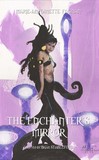 THE ENCHANTER'S MIRROR AND OTHER STORIES
by Marie-Antoinette Fagnan
adapted by Brian Stableford
cover by Mike Hoffman
Every time the princess had occasion to perceive someone in the mirror, whether they were present facing it or sideways, the person was revealed; the past, the present and a little of their future was shown to her…
US$21.95/GBP 12.99
5x8 tpb, 252 pages
ISBN-13: 978-1-61227-820-9

In the tales collected here, published in 1750-55, Madame Fagnan demonstrates that the fantastic can be a useful instrument in the advancement of Enlightenment, because rather than in spite of its absurdity. Her sardonic narrative points out the absurdity of the conte de fées, and emphasizes that the age of the fays, if ever there was one, reached its twilight long before history became possible.

Madame Fagnan's work as a whole asserts that fays are not, and never could be, up to the task of providing miracles, because the inevitably corrupting effects of their power would always lead them to indifference toward human suffering, if not to the malevolence of causing it.

That, rather than any scientific skepticism relating to the workability of magic, is the Enlightenment that hammered the nails into the coffin of the genre, and although the final nail had yet to be added, that coffin was already sealed by 1755.
Contents:
Kanor: A Tale Translated from the Savage (1750)
Minet-Bleu and Louvette (1750)
The Enchanter's Mirror (1755)
Appendix: The History and Adventures of Milord Pet, an Allegorical Tale (1755)
Introduction and Notes by Brian Stableford.